Sevanam is a social and cultural organisation formed by a group of philanthropists who obtained work permission from the then Indian Consul General, U.A.E. The purpose of Sevanam is to render service to deserving people of our community who are working in different areas in the U.A.E.
While rendering such services, this association and its members will never be a cause of inconvenience, either to the Government of U.A.E. or to the Government of India and or other people from different nationalities living peacefully here. The association will give necessary instructions to its members to inculcate in them the well-established discipline, which is prevailing here due to the goodwill and administrative efficiency of the Great Rulers of U.A.E.
Sevanam's (Khedmat) ambience is very wide. Hence, individuals, families and organisations based in different emirates can be part of it. Educationally, economically and socially the members shall be from different levels and walks of the society. Therefore, they can make yearly donations as per their capacity and interest. This amount will be the core fund and which will be used for the various service activities of the association.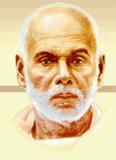 Whatever one does for one's own happiness, that should be for the happiness of others too - Sree Narayana Guru