The 2007 ICC Cricket World Cup will be hosted by the West Indies from March 13 to April 28, 2007. There will be a total of fifty one matches played at the 2007 ICC Cricket World Cup, which is three fewer than at the 2003 World Cup, despite the two extra teams taking part.
It will be contested by 16 nations divided into 4 groups of 4 teams. The top two teams from each group will then compete in a "Super 8" format, similar to the previous "Super 6" format, from which the semi-finalists will be decided.
The Official Song for this World Cup is "The Game of Love and Unity" by Jamaican-born Shaggy, Barbadian entertainer Rupee and Trinidadian Faye-Ann Lyons.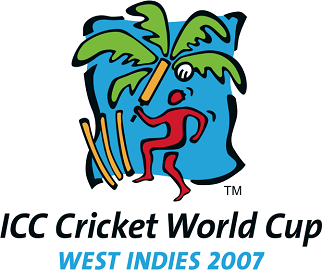 The ten Test match playing countries and Kenya qualified for this World Cup automatically, and 5 further teams qualified via the 2005 ICC Trophy, thus gaining ODI status. The field of sixteen teams is the largest ever for the Cricket World Cup.
The Greenfield Stadium, Trelawny, Jamaica will host the Opening Ceremony on 11 March 2007.
ICC Cricket World Cup 2007
This article or section contains information about a future sporting event or team. It is likely to contain information of a speculative nature and the content may change dramatically as the event approaches and more information becomes available.
Shopping Catalog